Mockup prompt:

 You work in the UX department of Dabar, a bible software company. The higher-ups want to know what it would look like if recorded sermons were integrated into the main bible study tool that Debar sells, using a new add-on called SoundFaith. Create a mockup to show sermons as part of the results when a user performs a search.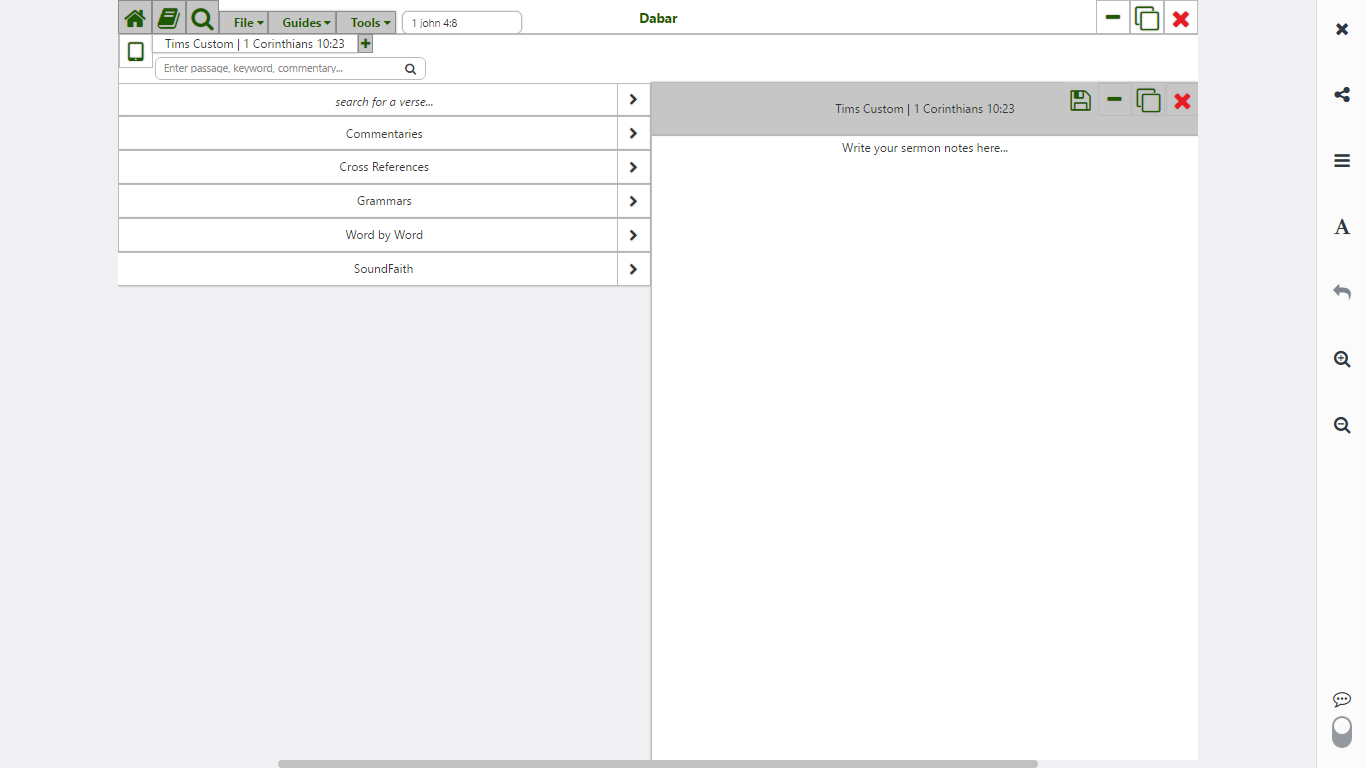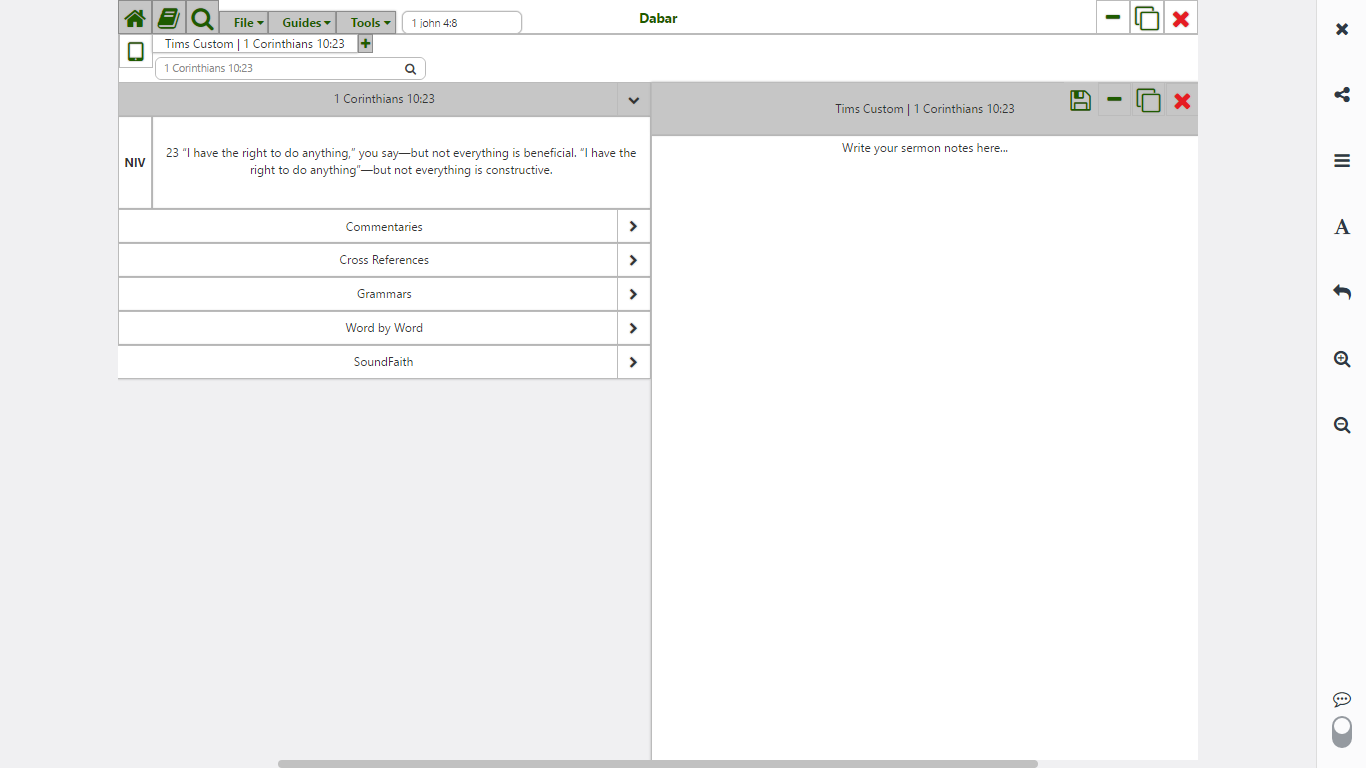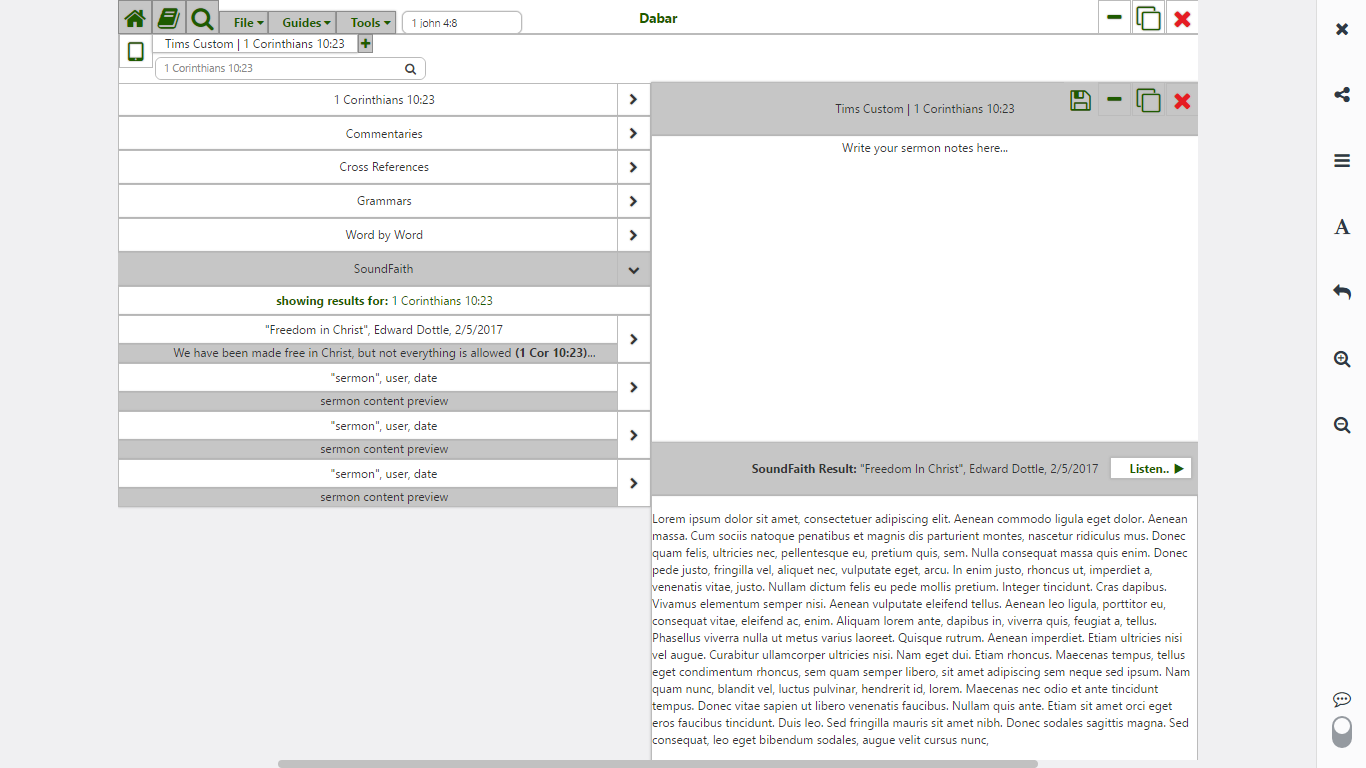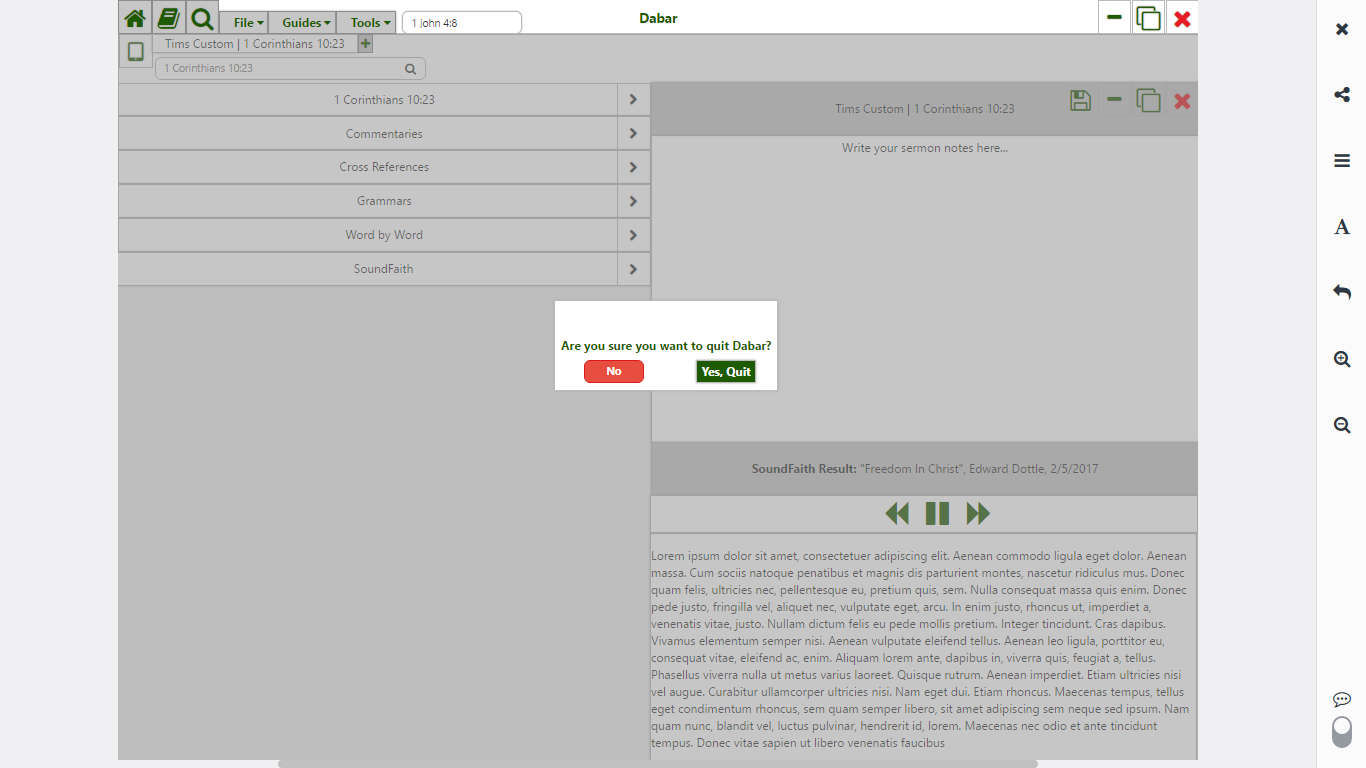 Requirements:

 Must be a desktop application imitating the existing software. Include a new section for SoundFaith. The content in the drop-down should include sermons relevant to the search term (scripture, key words, etc.) and details on these.
Takeaways from UX test:

 Search was not easily discovered. Results were not distinguishable enough. Sole criticism was that results would not be clearly distinguishable for people who don't understand technology very well.