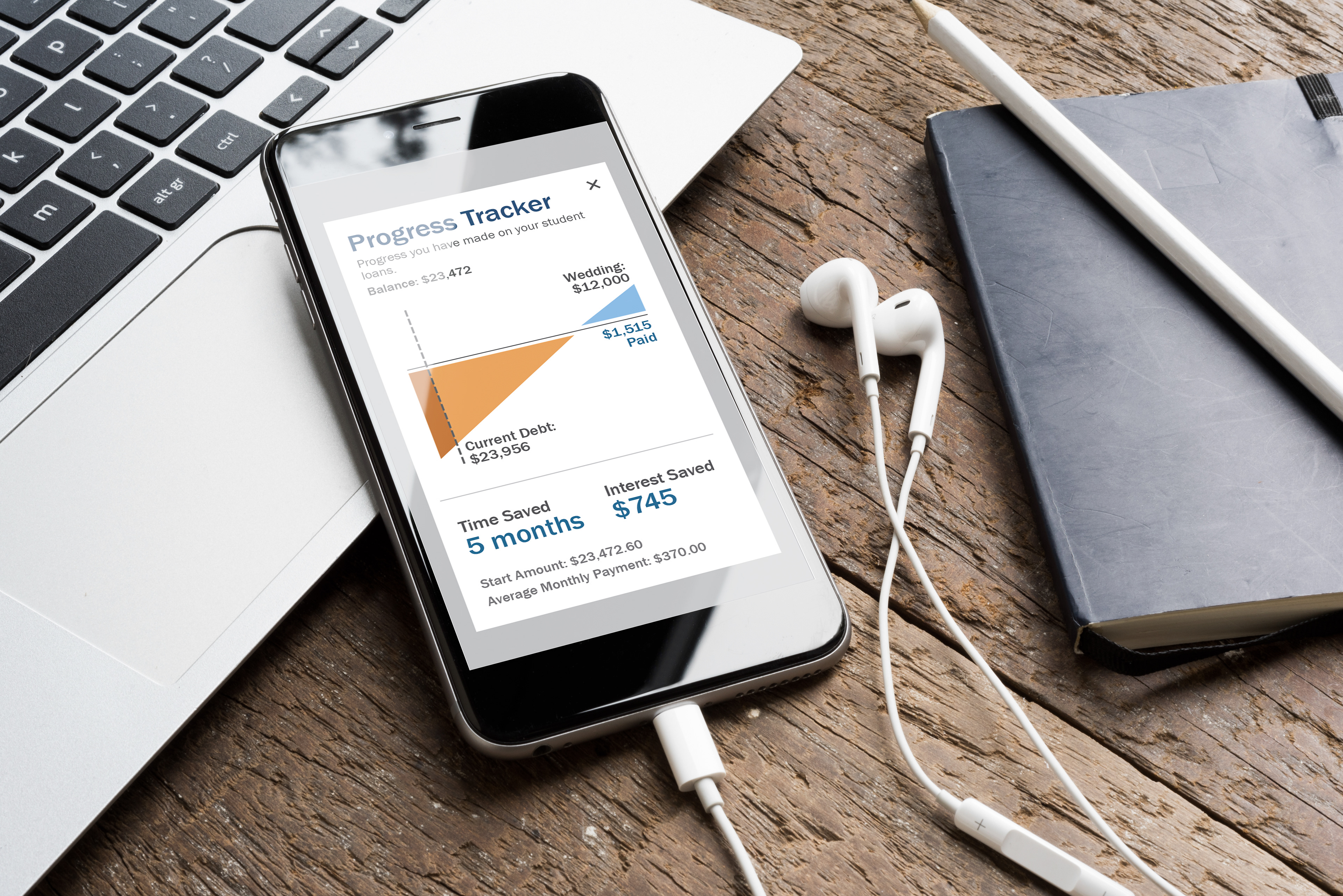 The Debt Management Tool was created with a team of fellow interns during my internship at USAA. This team included Kristen Nemeth, Kaitlyn Laymon, and Sierra Johnson. The project was to establish a tool that helps users develop positive habits for financial health using BJ Fogg's method for behavioral design. My team's app was created to help users to manage student debt and focus on a debt-free future. To do this we tested a group of twenty-four potential users by having them sort cards of behaviors by which would be most effective and most likely. We then used these behaviors to develop tools for the application.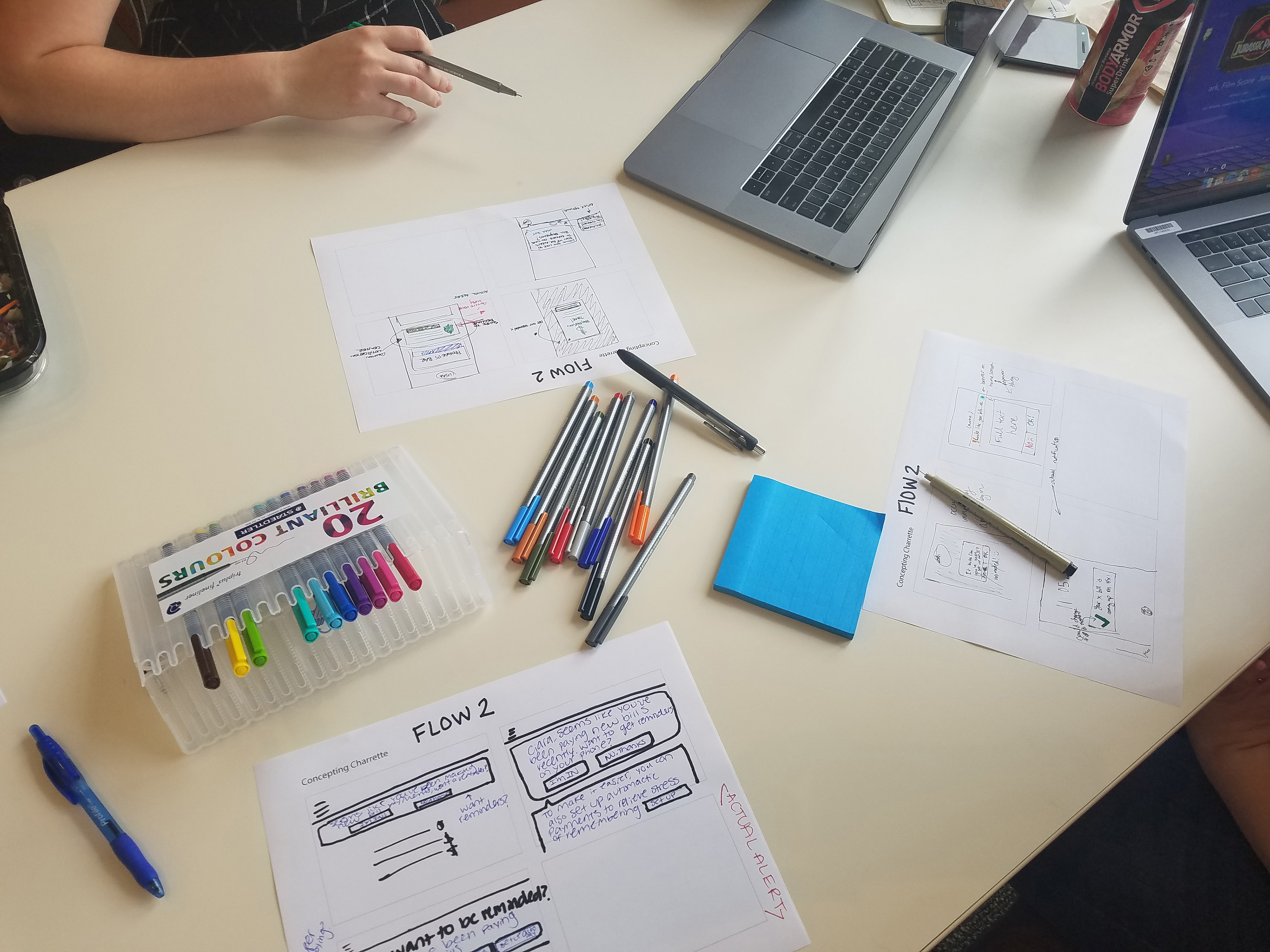 As a part of the design process, my team and I developed low fidelity wireframes through timed design charettes. By using this method, we could produce multiple ideas in less than twenty minutes at a time. Each one of us would produce four designs (timed at two minutes each) without speaking. Once produced we sat down and talked about the options and what methods would be best for potential users.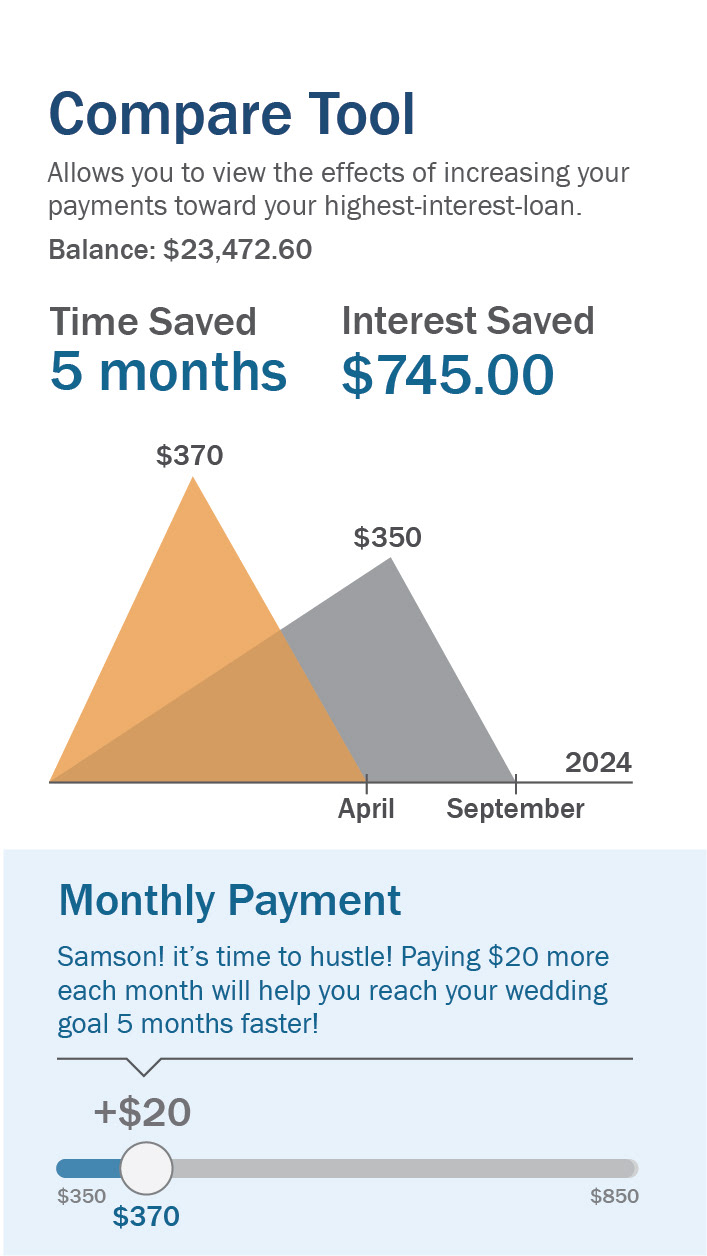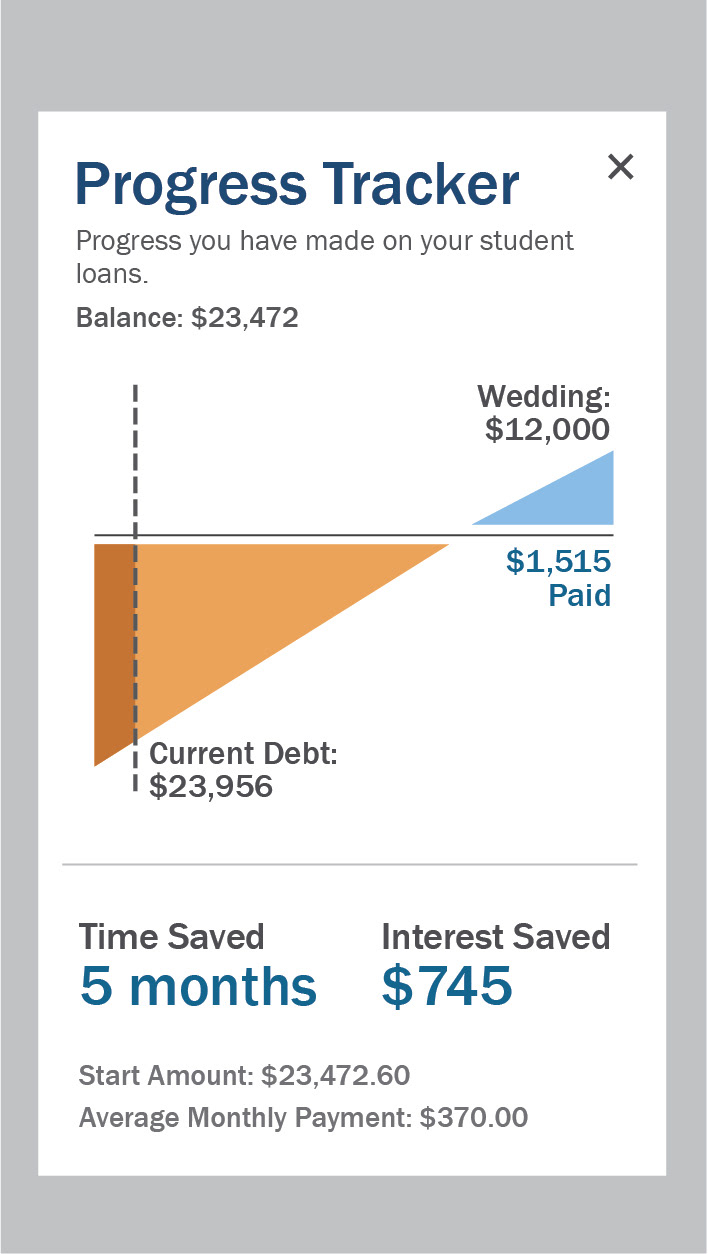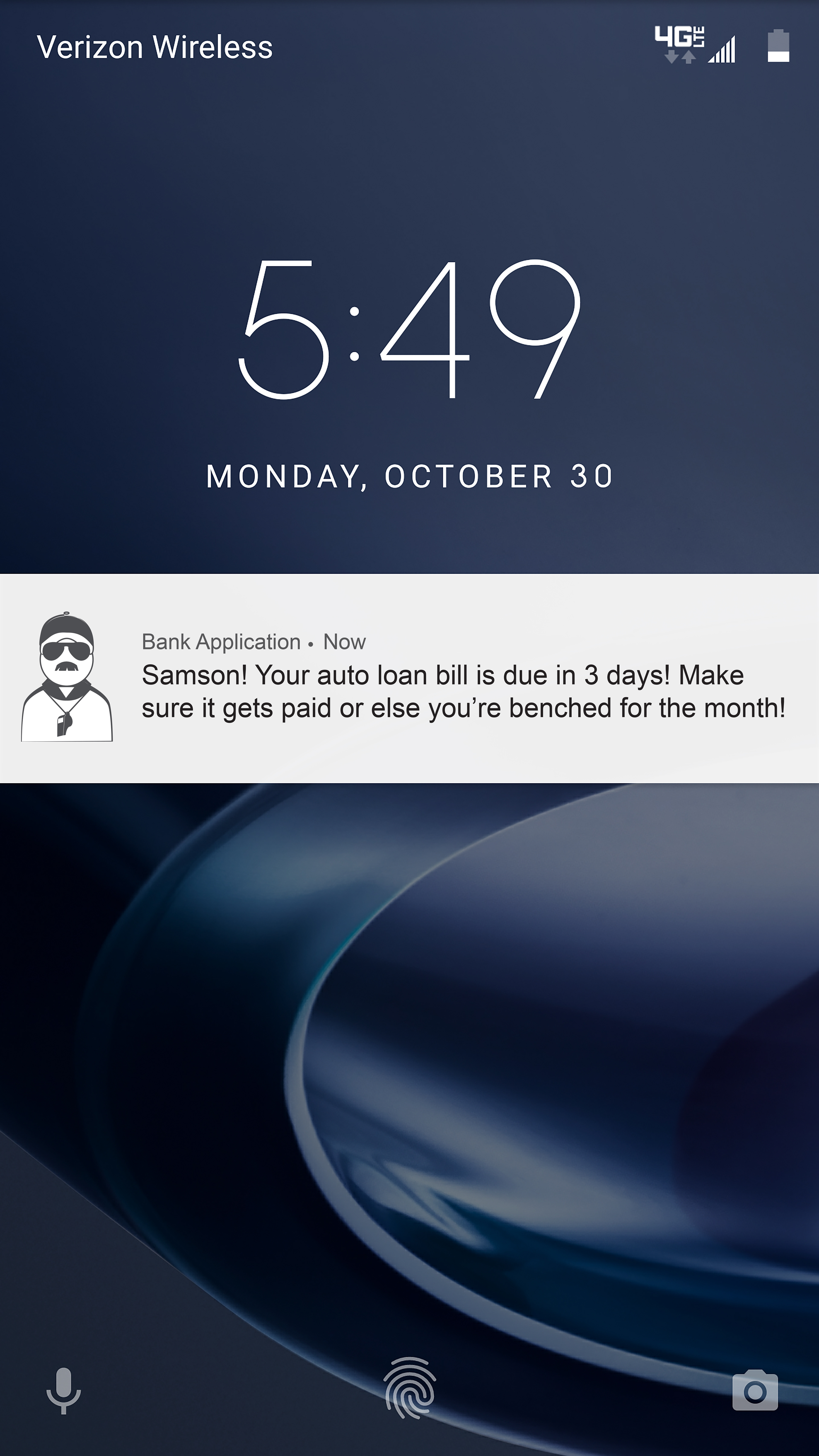 The mentors personalize the experience for each user. The options are symbolic of school mentors and include a football coach, guidance counselor, and math teacher. These represent the manner these mentors respond to interactions and notify the user.
    The compare tool addresses the behavior of regular bill payments. This tool allows the user to make figurative changes to their monthly payments to display the change in overall cost and time. Allowing the user to reach their goal quickly and effectively.
    Notifications would be presented periodically to assist the user. This tool would use the user's preferred personality to assist with bill payments, saving options, and tool reminders.  Creating a positive behavior of constantly keeping positive financial behaviors in mind.
    Addressed the behavior of checking the user's account balance. Once the user has checked the balance, the progress tracker will prompt the user with a nurturing message and remind them of their progress toward their goal.