Mockup prompt:
You've looked around at several other music library managers / players and found that they seem bloated and hard to use. Design a music player that lets you easily sort, search, and organize your music however you want.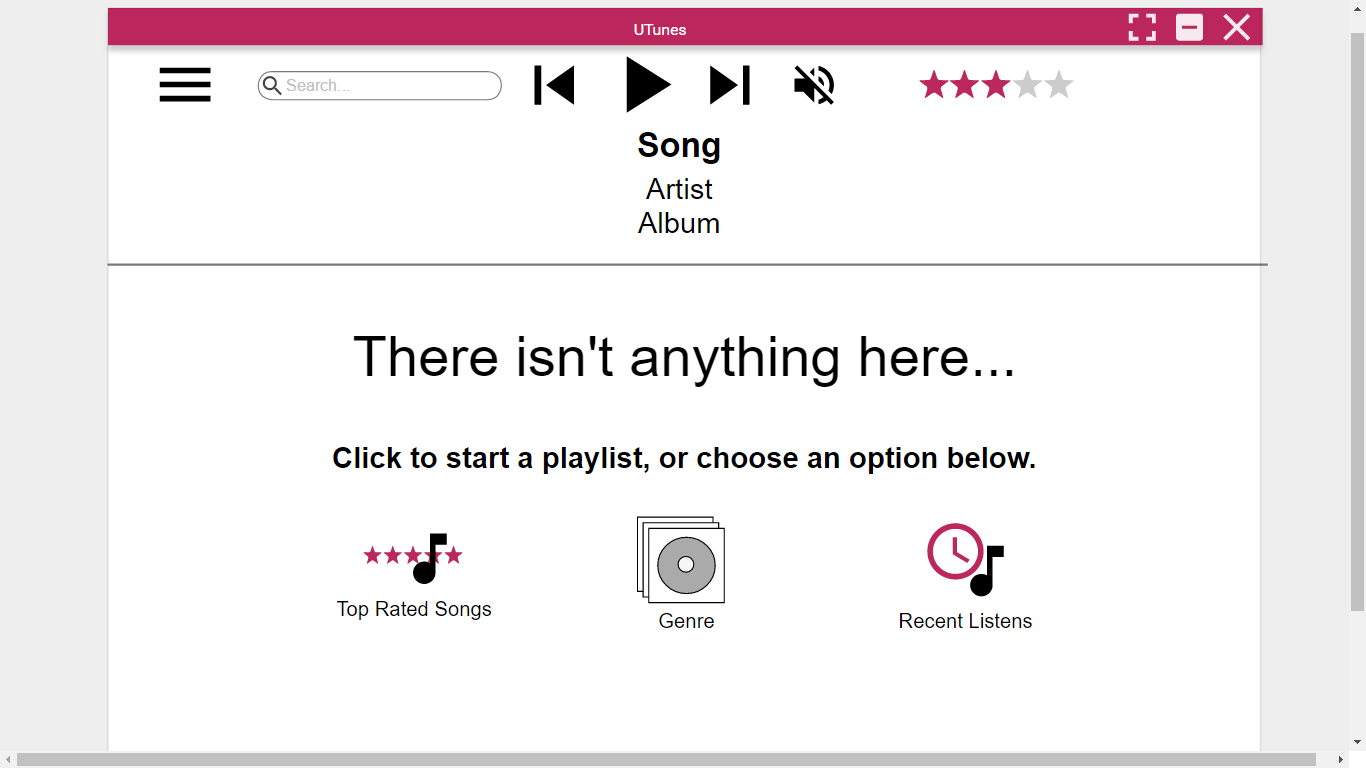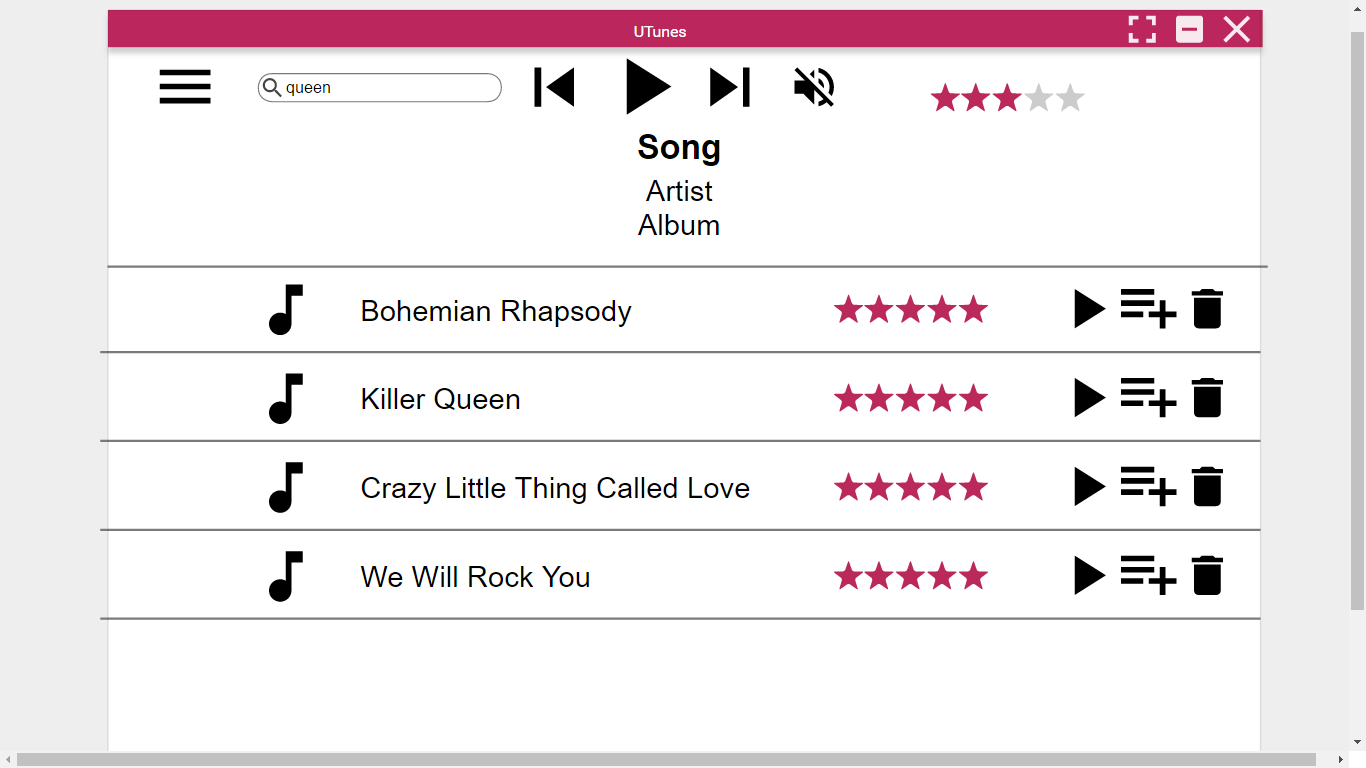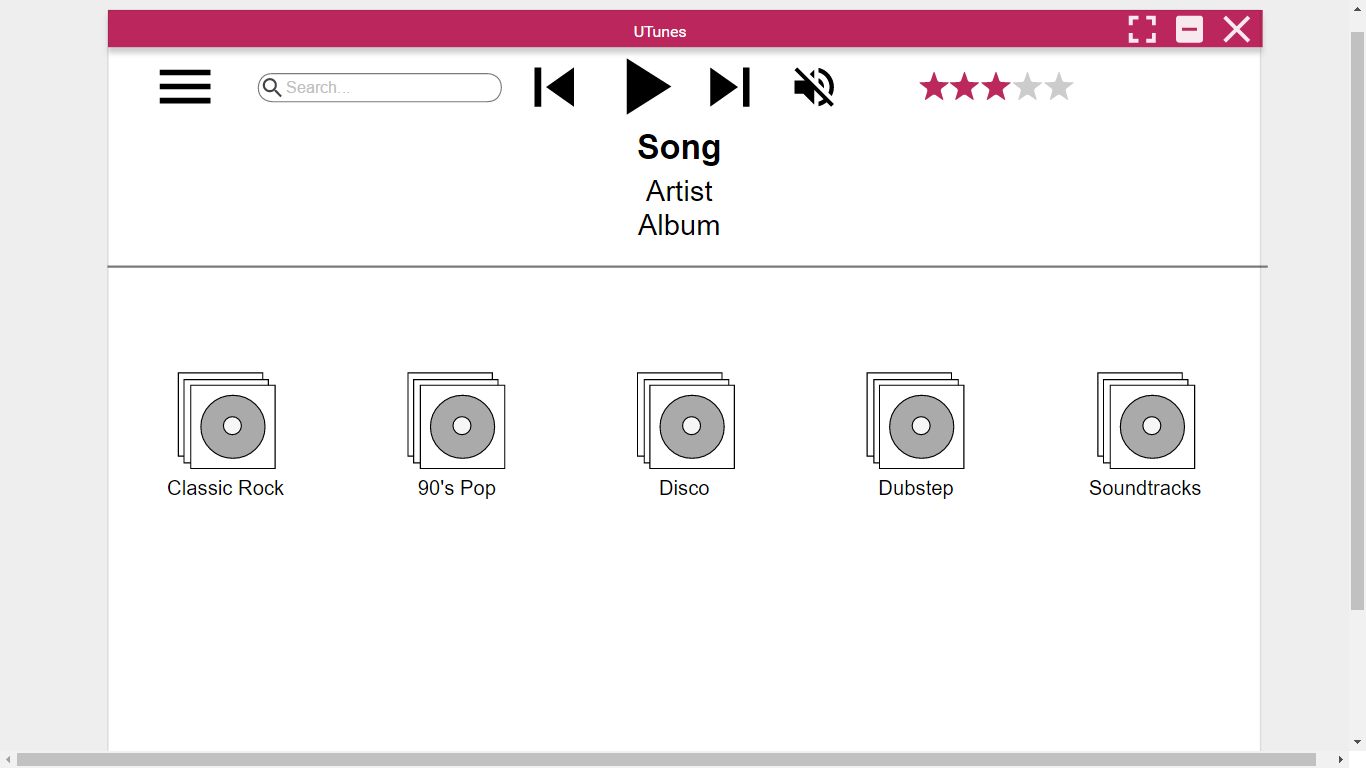 Requirements:

Must be a desktop application. Allow users to sort, search, and organize their music. Allow users to play music easily and make easy use of playback related controls. 
Takeaways from UX test:

Needs more clear and easily accessible backwards navigation. Unable to implement due to software constraints.